Our Story

At Pizza Gratta, we are passionate about comfort foods made from scratch, using simple, non-GMO ingredients – locally sourced, and organic whenever possible.
Dr. Wendy Olson DNM, PhD, co-founder of Pizza Gratta, is an avid proponent of fermented foods for their digestibility and nutritional content. Due to the fermentation time, true sourdough foods are low-glycemic and contain low-to-no gluten.
Some facts about Pizza Gratta
We are a family run artisanal pizza shop. We do everything by hand and use a small capacity oven. Pre-ordering is always recommended.
Our large pizzas are 16-inch in diameter. Most other pizza shops offer a 14-inch pie. A 16-inch pie is 201 square inches - approximately 31 percent larger, in terms of area, than a 14-inch pie.
We offer a large slice of pizza for $5 (tax incl). Two slices + a beverage can be purchased for under $15.
Our pizzas are made using only the best ingredients we can purchase. Organic and locally-sourced, whenever possible. Always NON-GMO. We believe in real food. All our products are made in-house, from scratch: pizzas, sauces, dips, desserts, and sourdough loaves.
We offer Vegan pizzas featuring vegan pepperoni, ham, and chicken (house-made seitan), and local vegan cheeses. Our crust and all of our sauces are vegan. Our chocolate chip cookies and many other baked dessert items are also vegan.
The core of our business is based on both the delicious taste and the incredible health benefits of naturally fermented sourdough. Naturally fermented sourdough can assist the body in repairing itself due to the extra nutrition it offers. Studies are showing that gluten-sensitive people fare well on naturally fermented dough products. It has also been suggested that the degradation of gluten may render bread better suitable for individuals who suffer from gluten sensitivity or celiac disease. A great article, Sourdough and cereal fermentation in a nutritional perspective can be found with this link.
Our families, especially our children, deserve real food that can offer health and vitality. We are proud to be able to share our true sourdough pizza, and other homemade specialties with everyone on SilverStar Mountain.
Pizza Gratta
~ What To Expect ~
True Sourdough

We are one of a very small number of pizzerias using sourdough commercially, in Canada
Healthy Food

We are inspired to offer our customers the healthiest food choices possible.
Convenient Choices

We offer pizza by-the-slice, and other grab-and-go food items for take-out and delivery (limited).
Quality Service

We are commited to serve healthy value added food and give our customers quality service.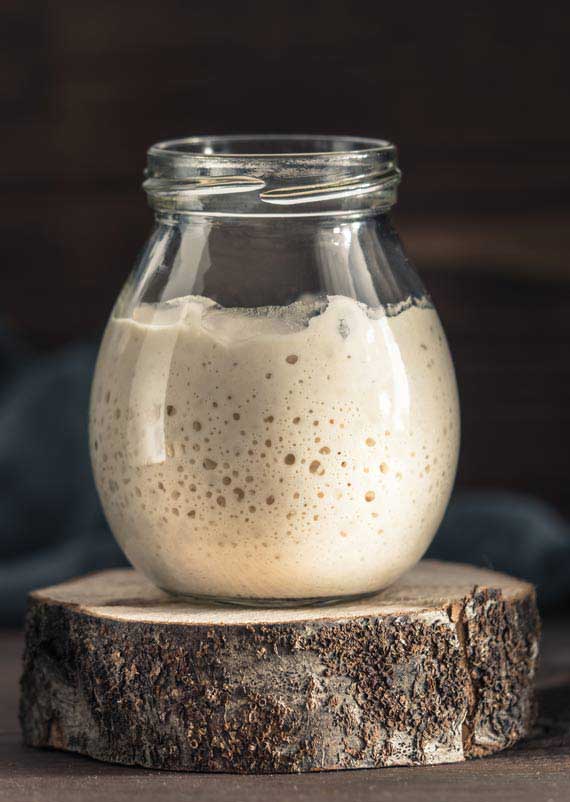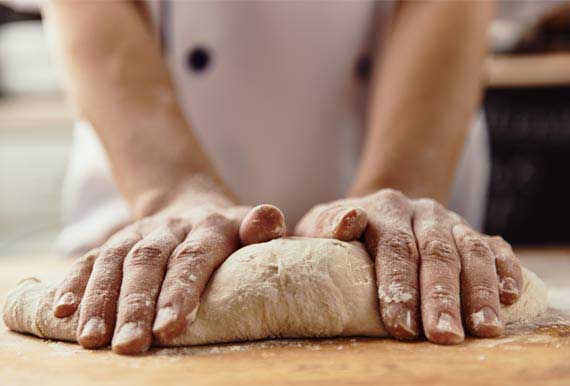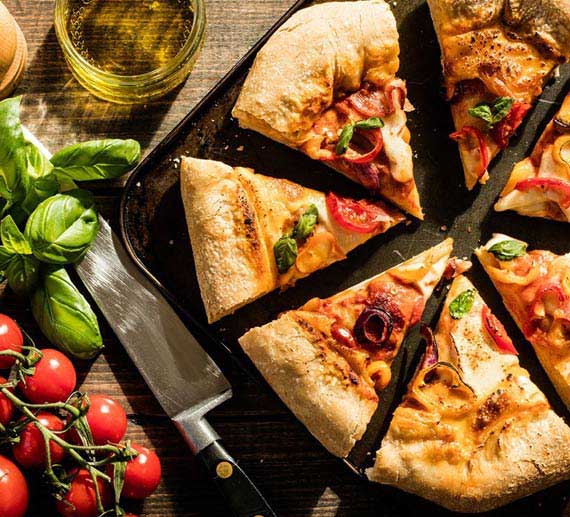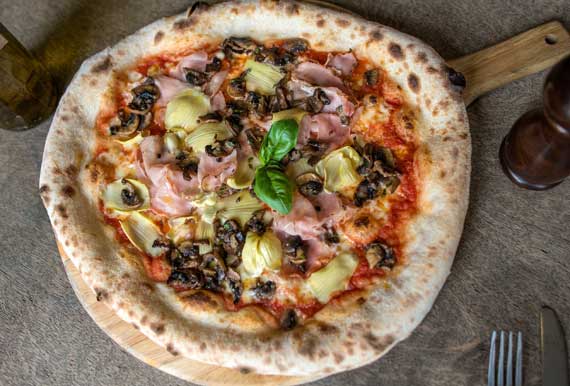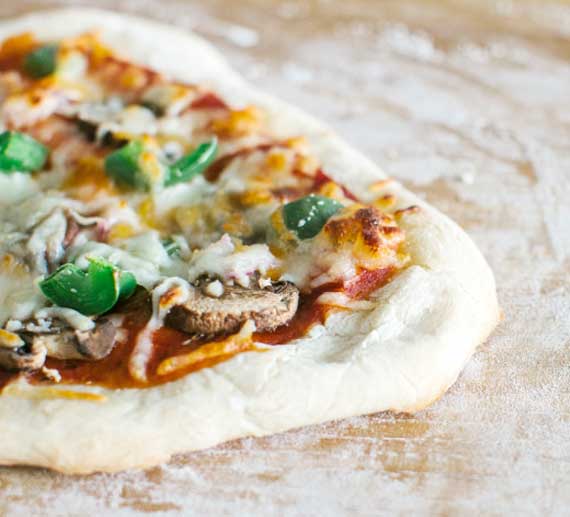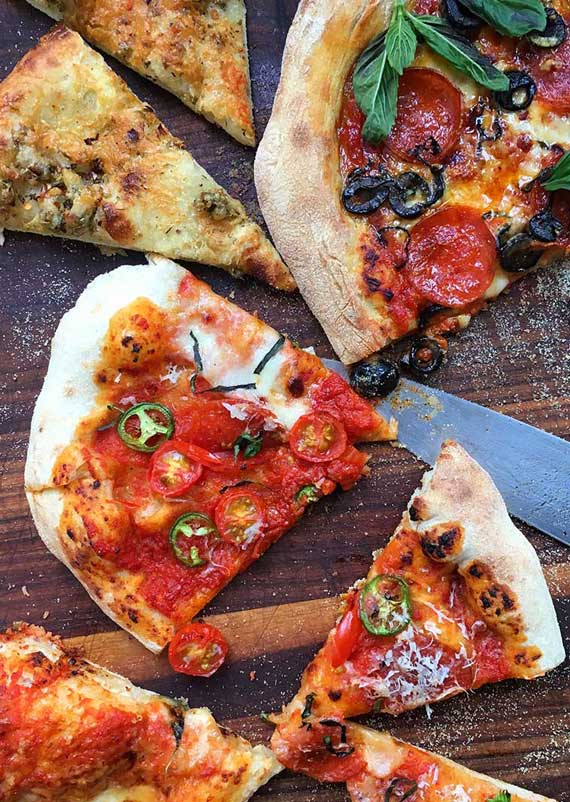 Benefits of Sourdough
~ Nutritious and Delicious ~
The mother yeast, also known as sourdough or natural yeast, allows you to prepare a lighter and more digestible dough than brewer's yeast, as it contains a much wider bacterial flora and very important for the fermentation of the dough.
The natural yeast will neutralize any phytic acid in the mixture, and that means you can enjoy sourdough even if you are gluten intolerant. It is the phytic acid that inhibits enzymes needed for the breakdown of proteins and starches.
Sourdough bread has a low glycemic index and can help keep your blood sugar and insulin levels lower.
Sourdough pizza crust is naturally sweet due to the use of an all-natural starter